A fantastic cake sale in Dublin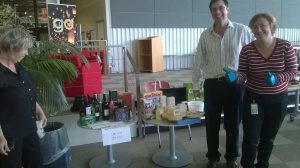 On July 28 budding bakers and cake lovers alike gathered for a fabulous cake sale and raffle in favour of Lebanon Trust. More than EUR 900 were raised for our charitable projects.
A million thanks to those who helped, participated, bought, donated, eaten, and in particular to our friend  Mick Halpin, who can get the impossible done and whose help was – as always – truly invaluable.